International Partners
IDMC has many business relations with several local and international institutions in order to broaden the base of excellent services and keep abreast of global developments in management and business excellence, quality, human resources, information systems and others. Below are examples of such partnerships:
1. EFQM: IDMC maintains a partnership with EFQM organization which enables us to learn and update our knowledge base and also provide training and advisory services to a broad spectrum of customers in areas of quality and excellence. IDMC signed this partnership agreement for this purpose and planned and implemented many activities through this Agreement. The website of the Foundation is: www.efqm.org


2. Swedish group innovation (Innovation Group 360ْ ): IDMC provide consulting and training services in the field of innovation training in the Arab markets, the website of the group is: www.innovation360group.com

3. Dubai Quality Group www.dqg.org .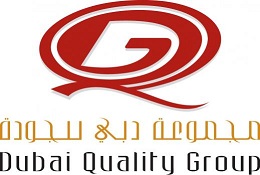 IDMC provided services to the international institutions working in Palestine for the benefit of local institutions, and these are some of international institutions: