Service Decentralization at the Ministry of National Economy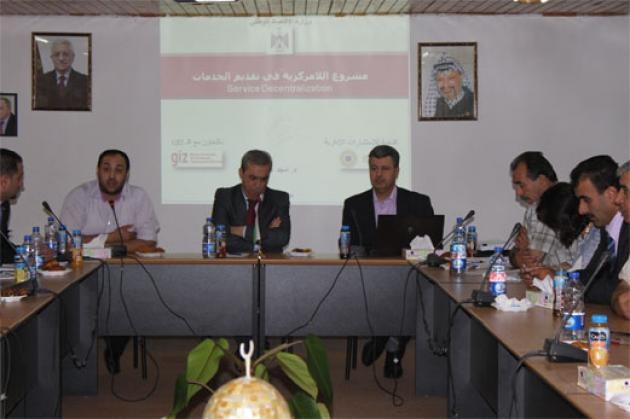 In line with the policy of the Ministry in facilitating the provision of its services, the goal of this project is to prepare for providing services to private sector at the Ministry's offices in the districts. This decentralization planning process has taken into account legal aspects of informatics and the electronic linkages between ministry offices in the districts and the ministry center in Ramallah, the human resource capacity, and the availability of computerized data and information needed for this purpose.
This project represents a real successful initiative as it gave for the first time a detailed plan for service decentralization with careful attention to all important factors including information technology, human resources, and most importantly the legal aspect relating to the provision of services in the districts. Through this successful project, the Ministry was able to ensure a high level of commitment and enthusiasm among senior managers and staff.
The process of planning for this national project continued for more than 3 months and it was concluded with a workshop that identified detailed steps towards decentralization. The Ministry has already begun taking necessary actions to move forward, and it is hoped to begin delivering services at full scale in the districts early 2012.